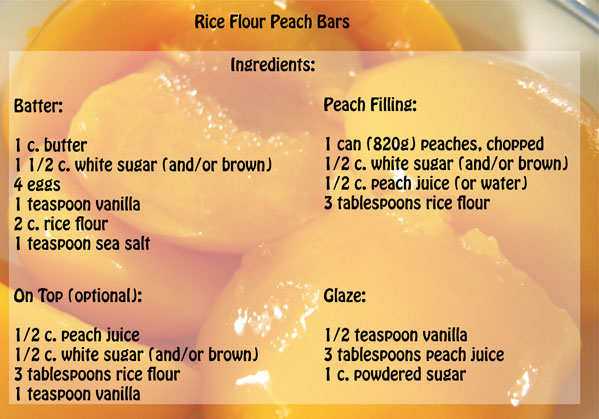 Directions:
Step 1: In a lager bowl, cream butter and sugar.
Step 2: Add eggs one at a time, beating after each addition, and add vanilla.
Step 3: In a small bowl combine rice flour and salt.
Step 4: Stir into creamed mixture.
Step 5: Spread 3 c. batter into a greased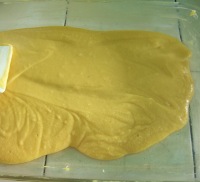 15″x10″x1″ baking pan.
Step 6: In sauce pan add the peaches, water, sugar, and rice flour.
Cook for 8-10 min (it will get real thick).
Step 7: Let cool 1 min, then put on spread batter.
Step 8: Drop remaining batter on top.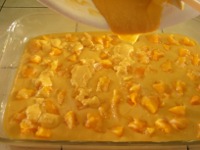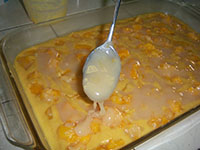 Step 9: In the sauce pan you just used, add the

peach juice, sugar, vanilla, and rice flour.
Cook for 5 min, then pour on top.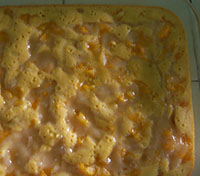 Step 10: Bake at 350 degrees for 30-35 min,
or until fork comes out mostly clean.
Let cool 5-10 min.
Step 11: Mix glaze ingredients in a small bowl.
Pour on top of bars. Cut and enjoy!